Private events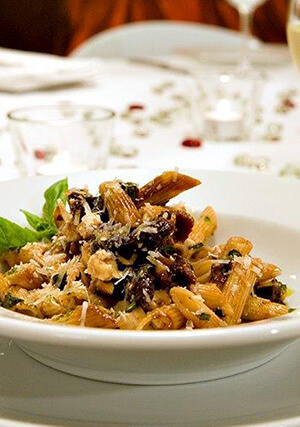 preparing an event, whether it's a small wedding, a birthday, an anniversary, a bar mitzva celebration or a brith – especially an event that contains the inner circle of your family (several dozen), is a great source of joy, but if not well prepared, might become a source of big inconvenience. popular and commercial event halls are optional, because most of them are arranged, prepared and accommodate for larger events of 100 persons and over, and at the same time most private homes are not appropriate for hosting dozens of guests. without mentioning the hosts capabilities to prepare foods for large amounts of people, in a high scale.

this is why, in the past few years a new trend has become very popular when restaurants and different venues started to accommodate private functions in private rooms or small designed event halls.

the experience of a private event in a private room reflects a luxurious and exclusivity ambiance. This is why many restaurants poses a VIP room mostly called private room. more and more people started using these services of private room, mainly due to the change of perception.
until recent years, this perception was considered by many people considering and to held or attend a small private event in a private room of any venue as expensive, luxurious or as extreme extravaganza. gladly enough, it became more common solution as part of our daily lives, partly because of the convenience of it (by taking off the pressure from the hosting family that dealt with preparing the event themselves).

however, in most cases it requires a big investment of both time, money and thought, and never the less: vision. today, one can see families from all segments of population celebrating birthdays in different kinds of private rooms such as studio chef - erez stern. organizing a private event in our studio's living room answers all your needs: helping to get rid of the headache of making multiplied works at home, gives you the opportunity to enjoy a high standard restaurant - quality foods, providing personal service with attentive waiters (their attention is focused on the event guests).

studio chef - erez stern runs private events in private rooms and allows you to select the prestigious yet down to earth menu while adjusting it to the event itself as well as to your guests and your invited. prices for such a menu are set in advance. so let chef stern, pamper you and your guests or clients with great meals. at studio chef - erez stern we provide optional menus for sit down dinners for up to 50 convivial, buffet style and cocktail style events that accommodate up to 100 guests as well as menus to center of the table, allowing guests to enjoy a wide variety of entrees.

call us at 972–50-5852785 in order to arranges your reservation in our private room for your upcoming event.
Thank you for rating this article.